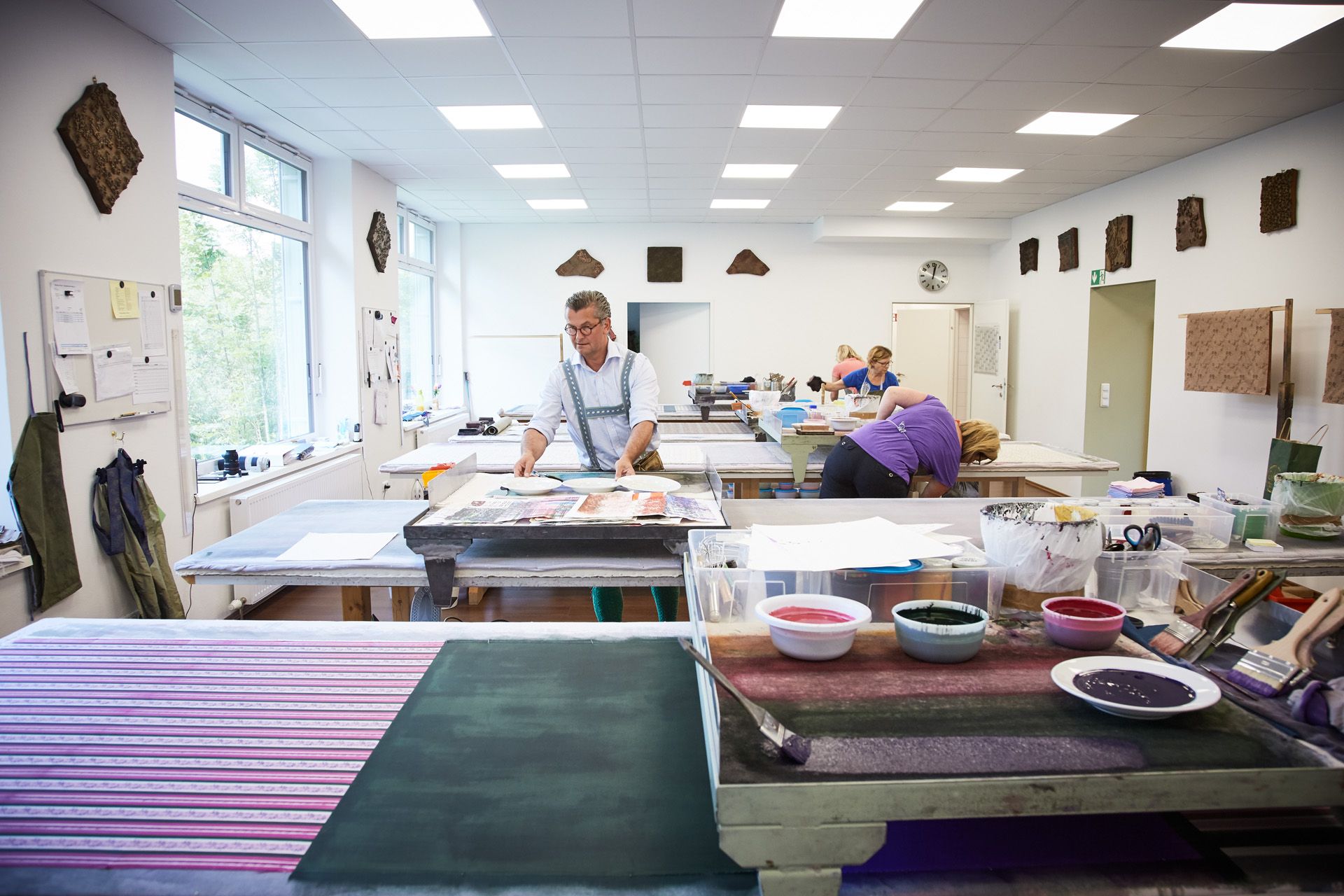 Workshop
You can visit our workshop any time from 8:00 to 16:30, Monday to Friday. Come along and see for yourself our wide selection of cloths, ties, and assorted silk, cotton, and linen goods.
Our friendly sales staff are always on hand to provide professional advice tailored to your needs. We're happy to help you choose the right products - and needless to say, we can also meet any special requests you may have.
Please see below for a small selection of the wide range of goods on offer.