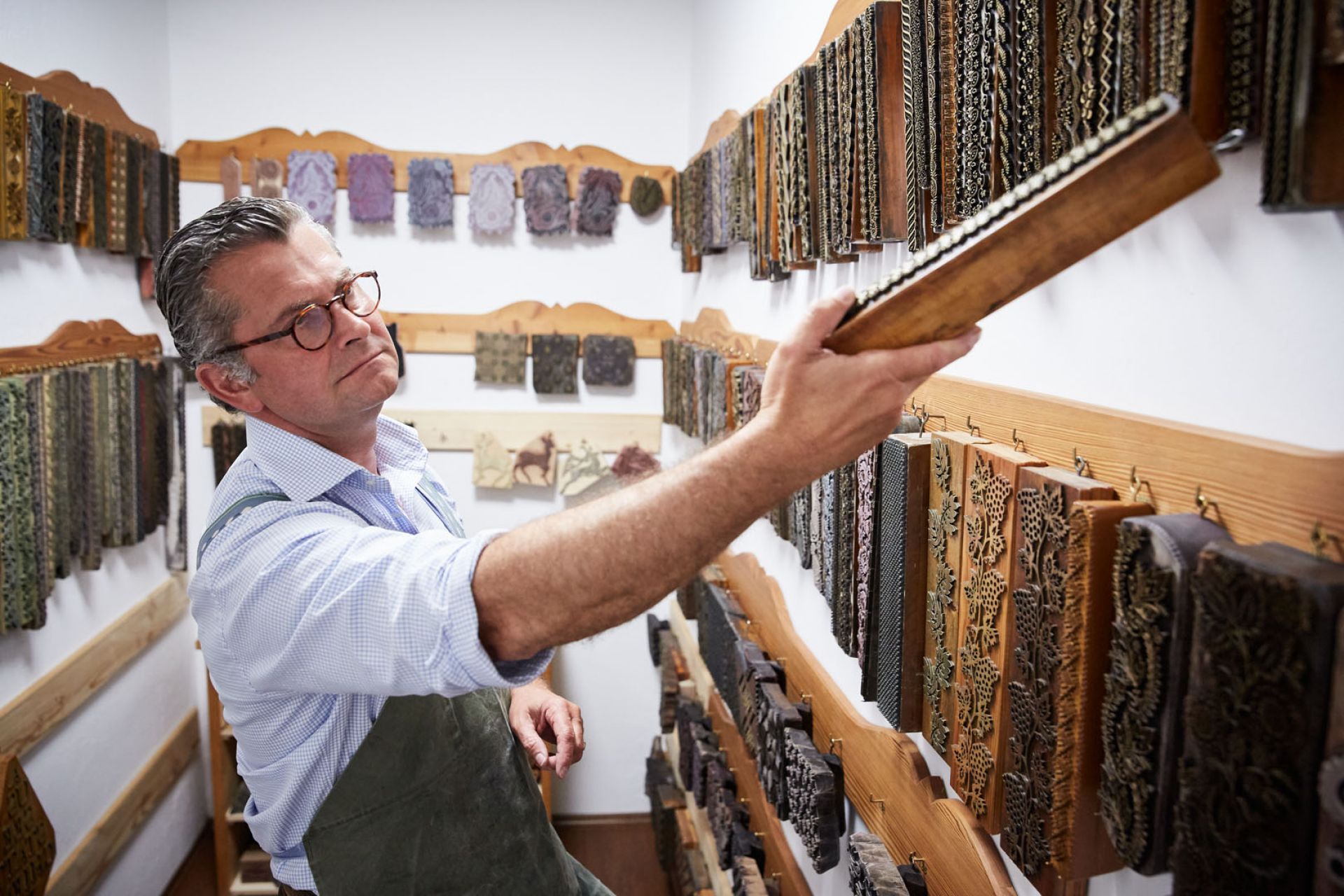 Values dating back generations
After her separation from Sepp Wach in 1981, Elfriede Wach founded her own business, "Elfriede Wach Styrian Silk Hand Printer's".
After her marriage to Hugo Sekyra, the firm was renamed "Elfriede Sekyra Hand Printer's". Elfriede is forever focussed on keeping her prints exclusive, and one can see from her collections that she is always up-to-speed with the shifting trends in traditional attire.
In 1992, Markus Wach took over the firm. Markus had received an extensive education in Vienna and gained work experience with renowned designers such as Kenzo and Castelbajac in Paris, and Harry Who in Sydney. But after this time abroad Markus was drawn back to the Austrian Salzkammergut region. Today just as he did back then, Markus runs one of the last genuine hand printer's with plenty of creativity and love of the craft. He owns over 500 hand printing blocks, the oldest dating back to 1880.
The designer has also joined forces with skilled designer Susanne Spatt, an amicable partnership both professionally and personally.